Limited Edition Roma Expo Guitars 2021, 2021
Shape: Garcia 1906
Soundboard: spruce
Back and side: amaranth
Neck: Spanish cedar
Fretboard: ebony
Tuning machines: Alessi
Bracing: Garcia
Finish: French polish
The instrument is a synthesis between the sound of the Catalan tradition and a revisited aesthetic. The rosette and the headstock?s inlay are a Dadaist style revisitation of the traditional mosaic. The traditional motifs are casually recalled within the design.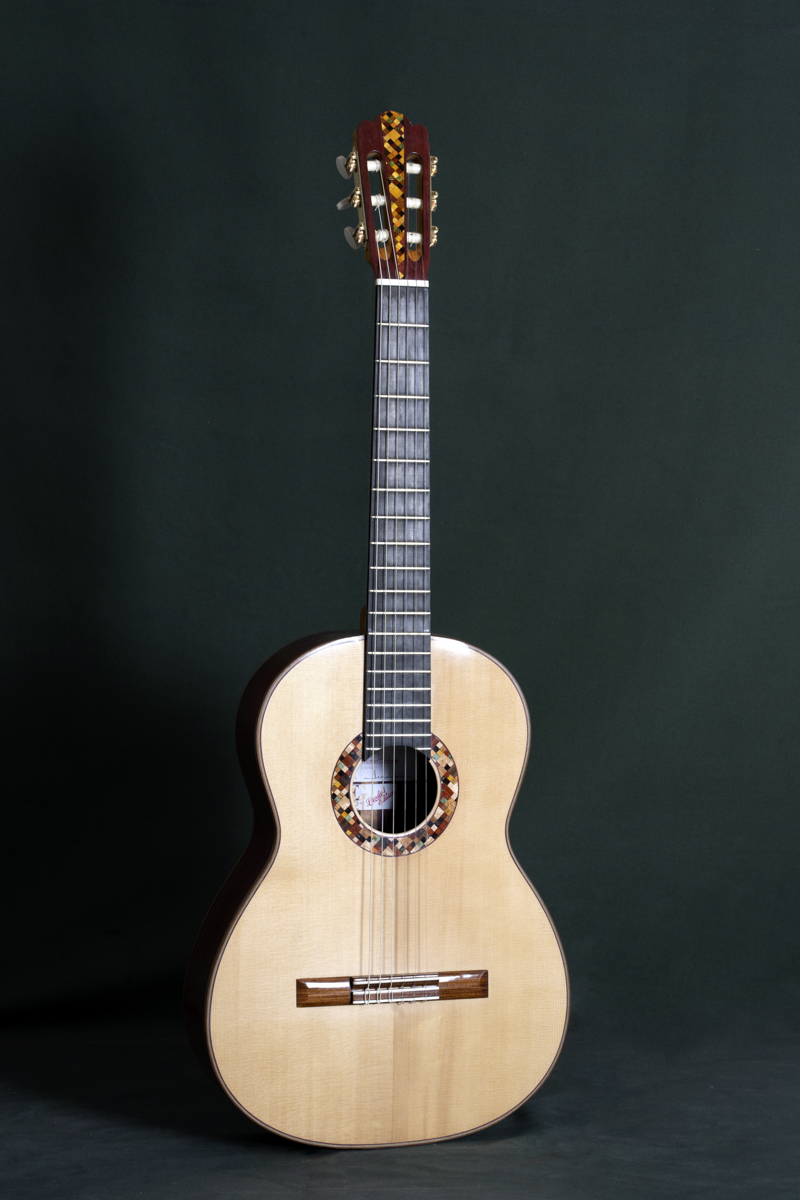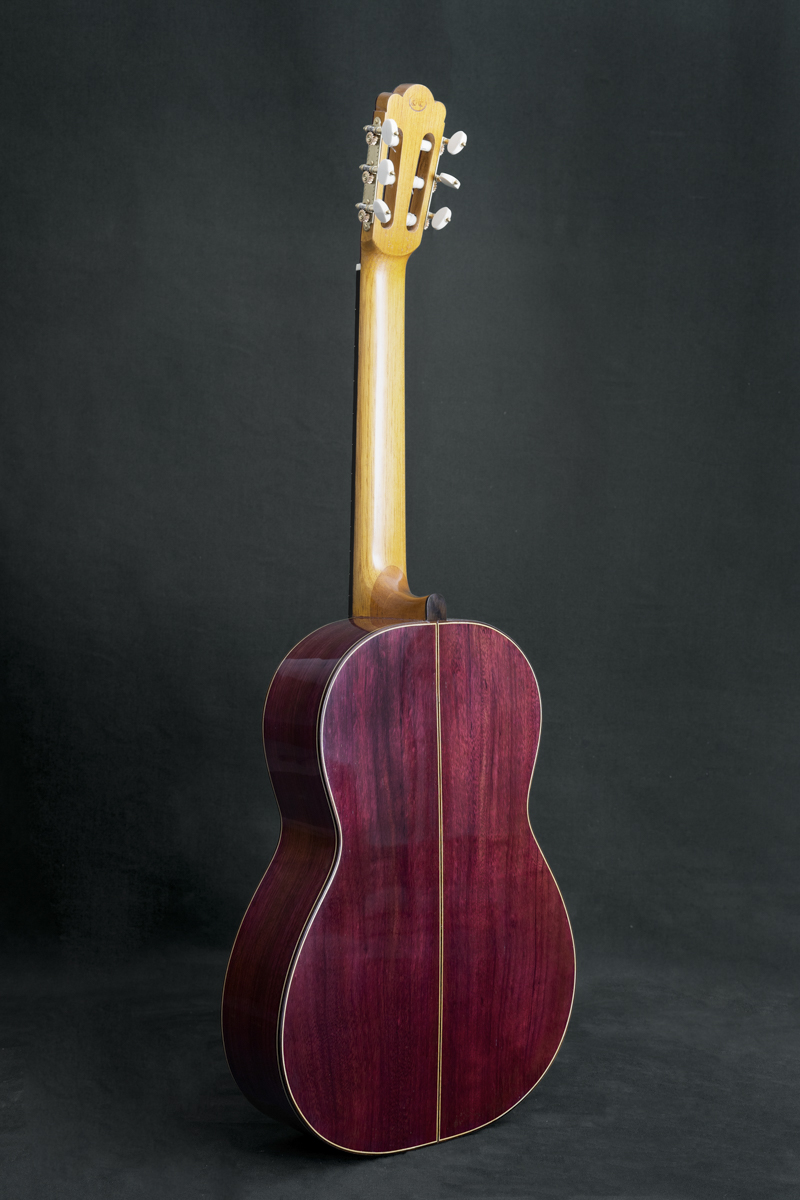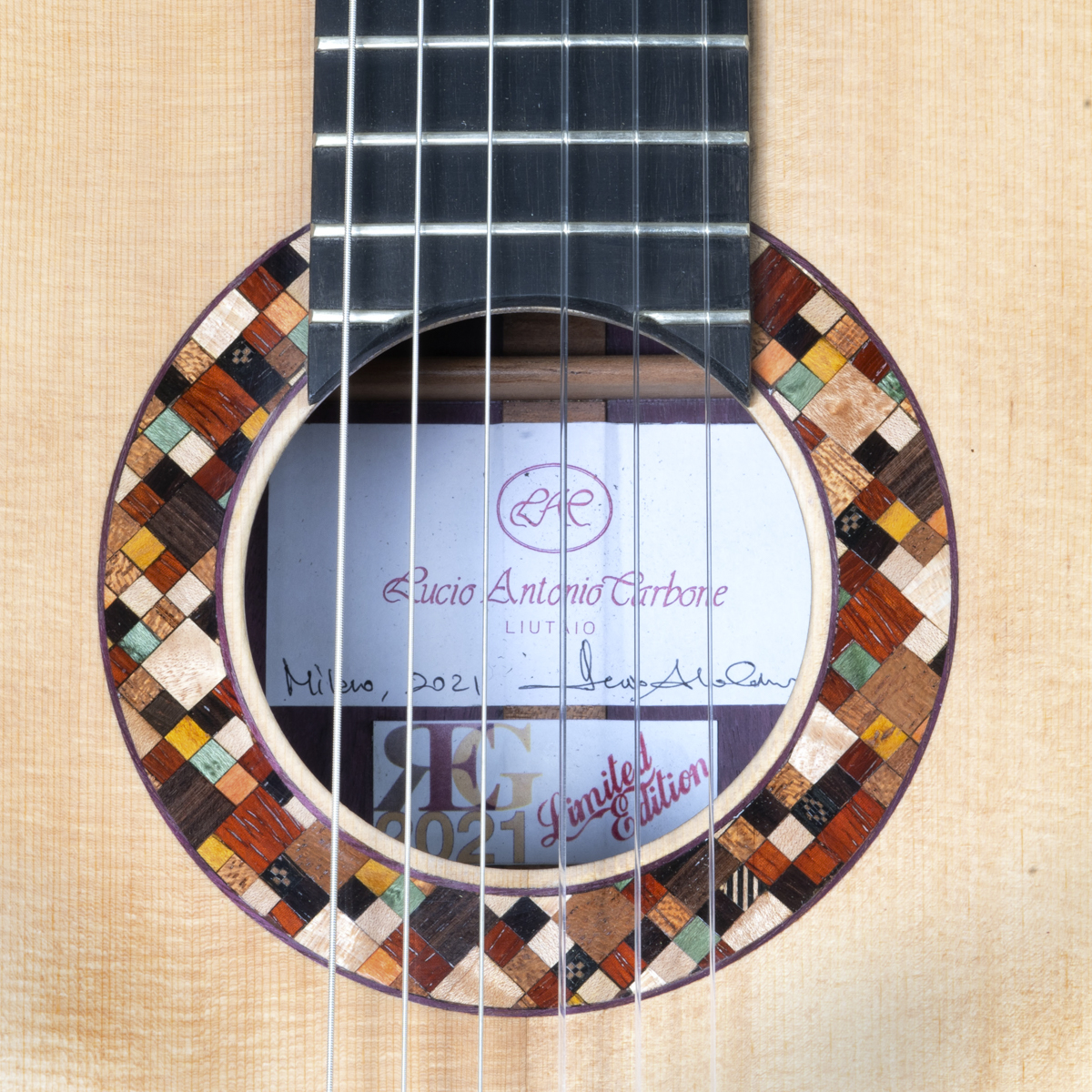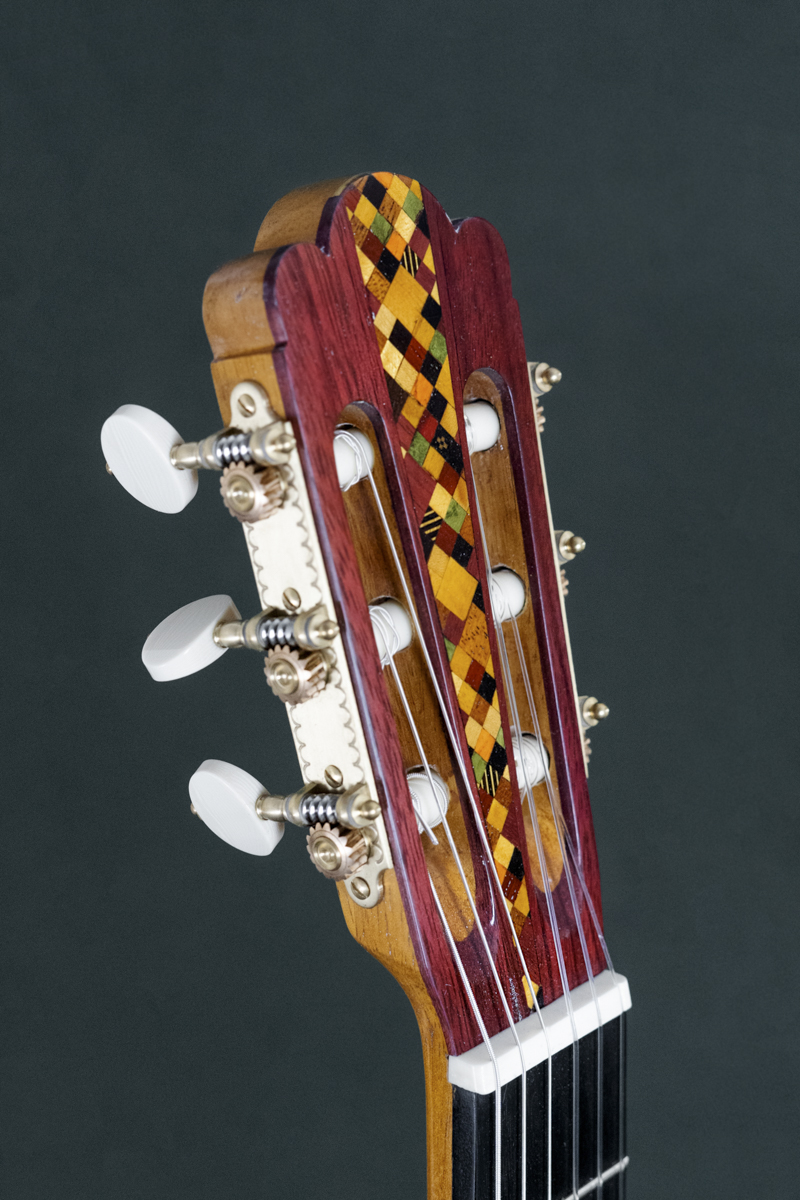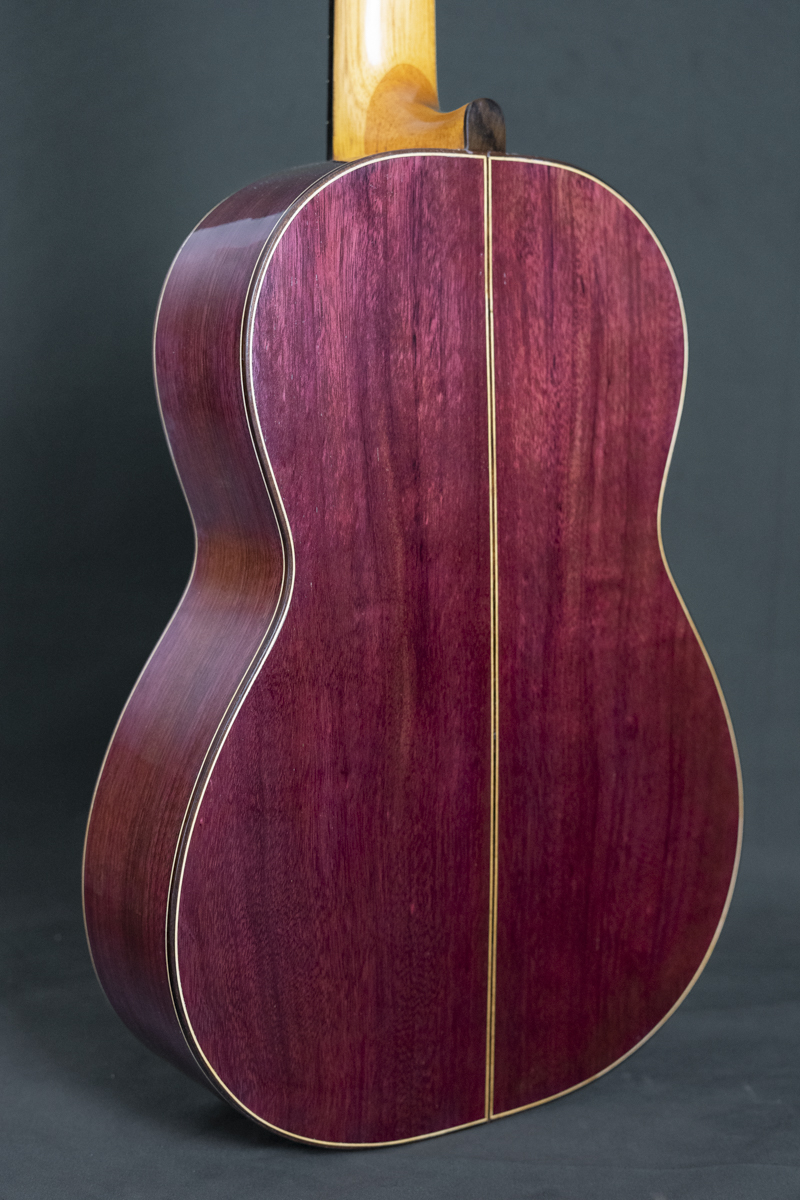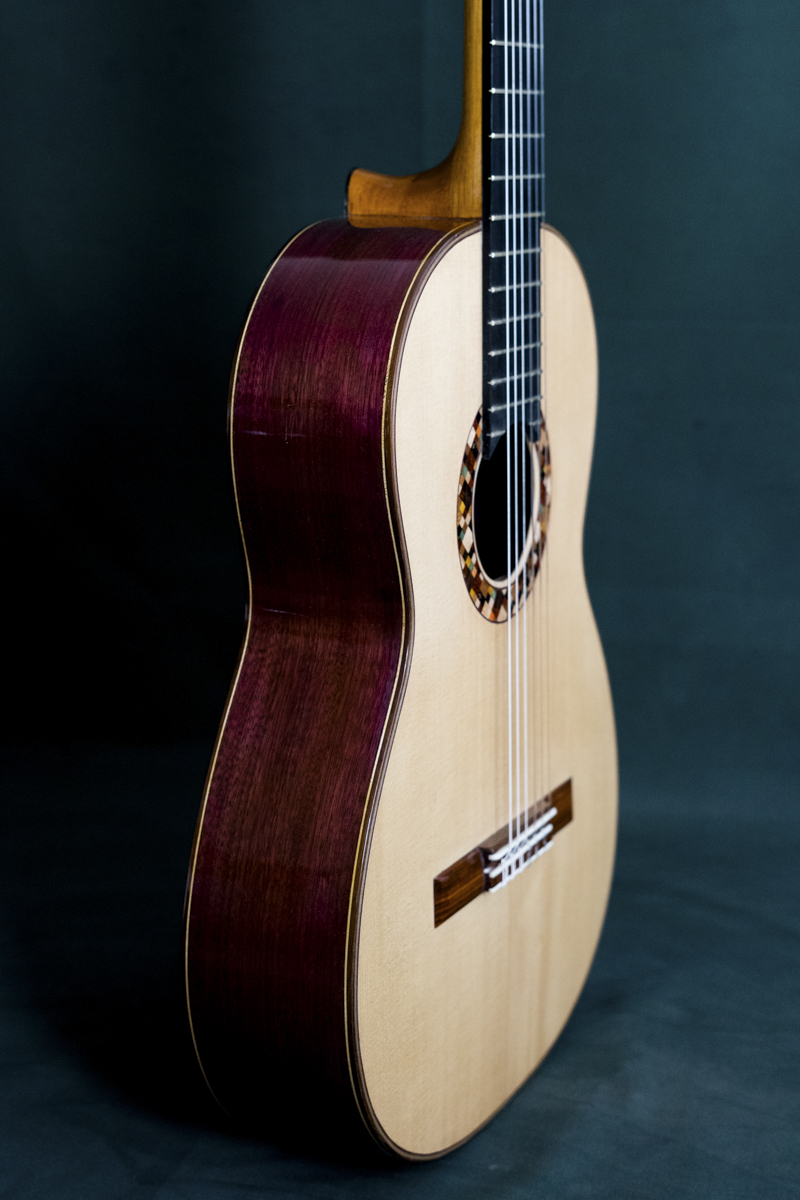 Back to: My Guitars